A Little bit about Sterling Grove Accountants
Our People, Your Partners
Our teams are set up with specialist dedicated partners, our people your partners. Your partners work with you on a one on one basis and are dedicated to not only understanding your goals and aspirations but to work with you to achieve them, every step of the way. We are focused on diversity. We offer a wide variety of specialist services for each type of client and every unique situation.
Close Collaboration
The work that we do is defined by working in close collaboration with our clients to help to build and maintain relationships that are personal and enduring to provide a one-on-one approach. Our people, your partners.
Our Team
The team at Sterling Grove Accountants participate in hundreds of hours of training courses each year which helps them attain professional development and accredited skills through a holistic approach. We are proud to be an approved training office by the Chartered Association of Certified Accountants and each year we  take on students who train under the direction of the firm. 
Helping You To Achieve Your Goals 
As we enter a new era post COVID. Now more than ever is the time that you need to be looking forward. It is vital to understand the issues that you may face with regulatory changes; with potential tax changes and structural changes within the wider economy. Our people, your partners pride themselves on their ability to ensure our clients remain compliant with current legislation.
Specialist Teams, Shared Goals 
Whatever your accounting or business advisory needs. Our specialist teams work together with you to better understand the factors helping and hindering your long-term aspirations, our shared vision is to help you to succeed and exceed your goals.
A Free Consultation
To help you to assess if our services are right for you, we offer a free quote and initial consultation to show you how we can create a concise financial and business strategy for your future.
This is a great way to get answers to your questions and make sure the firm and your potential partners are a good fit for you.
Bookkeeping & Accounting
We are here to help you spend more time on your business instead of being tied up doing routine bookkeeping  and accounting.

Business Planning
To run a successful business you need a plan. Failing to plan is planning to fail and we are here to help you create your plan.
Business Startup
You want to start a business because you are an entrepreneur with a great idea and the vision to realise it. And we're here to help you do just that.
Payroll
Our dedicated payroll team will  take the burden of administrating your payroll away from you giving you more time.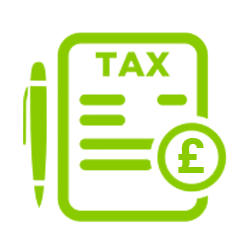 Self Assessment
Self assessment can be a time consuming and often confusing business for busy individuals. We are here to help you with your taxes.
VAT
The Making Tax Digital rules require businesses to keep digital records for VAT. We can help you with these requirements.
I have no hesitation in recommending Gianni at Sterling Grove, having worked with him for the last eight years.
Gianni is professional, reliable, friendly, kind and helpful. My favourite thing is when he phones just to see how my business and I am – I doubt many other accountants do that.
I know I can reach Gianni quickly and get answers to my questions with ease. I trust his advice as my business grows and look forward to working with him for many years to come.
Jessica Thatcher Owner
Ecqo Design
We have been using Sterling Grove Accountants for several years in all our aspects of business and personal affairs. They have always been professional, responsive and pro active in their advice and they have helped guide our company through the many challenges we have faced over the last year.
Just as important, they are also fantastic people to work with and I have developed some very strong working relationships throughout the years. I would highly recommend their services for all aspects of your business.
Stuart Caddy Director
Kettle Interiors
Sterling Grove Accountants provided excellent support last year, helping us with the new furlough scheme and rules and responding to our questions and pleas for help quickly and professionally during the lockdown period.
They sent us regular updates on government schemes and legislation and continue to provide much needed support very quickly when needed.
Jana Dixon Director
Dixon Landscapes
"The Sterling contrast between being different and being better"