Sterling Grove Accountants
Accountants in Buckinghamshire
Sterling Grove Accountants are a full-service firm of business advisers and accountants in Buckinghamshire. Our accomplished team work hard to support businesses and individuals to achieve their goals and aspirations. Our clients are spread across Buckinghamshire, Hertfordshire, Berkshire, London and the South of England. We support our clients through tax, audit, payroll, accounting services and informed business advice.
More than Accountants
At Sterling Grove Accountants we do much more than prepare a set of accounts or financial reports. We work with you, whether you need help getting started or to optimise and grow your business. You may require support with meeting compliance requirements, or advice on a specific situation. The range of sterling solutions available to you, combined with a team that you can trust in, will deliver you success.
Business Advisers
We are a progressive firm of modern accountants in Buckinghamshire and have worked hard to develop our business model. Transitioning from accountancy services to advisers to now acting as a strategic partner to our clients. Whether they are individuals, businesses or not-for-profits. We work closely with our clients to help them to achieve and exceed their business and personal goals.
The Sterling Approach
Our practical knowledge and integrated approach is relied upon for business start-ups and sales, investment in assets and innovation, overseas expansion, tax efficiencies, regulatory compliance, effective wealth management, and profitable growth. Our sterling approach delivers results for businesses of all sizes and all predicaments.
"The Sterling contrast between being different and being better"
Bookkeeping Accountants in Buckinghamshire
We are here to help you spend more time on your business instead of being tied up doing routine bookkeeping  and accounting.

Business Planning in Buckinghamshire
To run a successful business you need a plan. Failing to plan is planning to fail and we are here to help you create your plan.
Business Startup Accountants in Buckinghamshire
You want to start a business because you are an entrepreneur with a great idea and the vision to realise it. And we're here to help you do just that.
Payroll Service Accountants in Buckinghamshire
Our dedicated payroll team will  take the burden of administrating your payroll away from you giving you more time.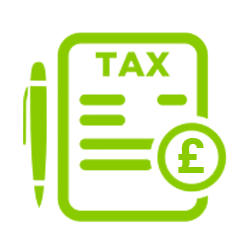 Self Assessment Accountants in Buckinghamshire
Self assessment can be a time consuming and often confusing business for busy individuals. We are here to help you with your taxes.
VAT Accountants in Buckinghamshire
The Making Tax Digital rules require businesses to keep digital records for VAT. We can help you with these requirements.
As a small but dynamic publishing company, we are incredibly pleased with the service that we've received from Gianni Amasanti and his team at Sterling Grove Accountants – they care about our success, are interested in our business and are always on-hand to give timely and pragmatic advice.
Great value for money that gives you peace of mind and I highly recommend them.
Parmjit Singh
Director, Kashi House CIC, Buckinghamshire
An absolutely superb experience with Sterling Grove Accountants Limited.
They assist us with both our companies, they are professional, helpful and keep things really simple.
It has been pleasure working with them for the past five years and have I definitely found a long term and trusted partner in Sterling Grove Accountants Limited.
Hamid Amir Owner
Q&A Motoring & Silveroak Legal, Buckinghamshire