Sterling Grove Accountants Support
Business Startups in Buckinghamshire
Sterling Grove Accountants in Buckinghamshire have built up an expertise and specialism in supporting business start-ups in Buckinghamshire over a significant number of years.
The number of small businesses being born is continually evolving and increasing over the years. Which is why, over the past two decades, small business growth in the UK has achieved an average annual rate of 3% and has increased by 72% since 2000.
Unfortunately, 20% of start-up businesses fail in their first year and around 60% will cease trading within their first three years.  So, how do you make sure that your business is one of the successful ones.
Our team of business start-up accountants have an extensive and intuitive knowledge of setting up businesses in Buckinghamshire for success offering advisory services across audit, accounting, taxation and payroll to new business owners.
Creating a business start up and owning your own business, doing things your way and not having a boss can bring great joy to you and this state of mind will drive you to do what is necessary for the business to succeed.
BUT – and it's a big but, there is a lot more to running a business and creating a successful start up that you need to know and factor into your planning when starting out.
The Sterling Service
We will offer you a comprehensive and fast to respond proactive accounting, taxation and business advisory service.
We will tailor our services to your needs and goals with a particular focus on profit maximisation and helping you grow.
We have created a 10 part business start up guide that contains a series of insights into some of the important aspects that a business start up needs to consider and be aware of in order to succeed.
You can work through these as you develop your start up business plan and each guide is also presented as a free to download document too.
We are on hand at any time to provide support and guidance with your new venture, we love working with start ups!
Our Business start-up Services
Buckinghamshire Business Start Up Bookkeeping & Accounting
We are here to help you spend more time on your new business start-up instead of being tied up with routine bookkeeping  and accounting .

Buckinghamshire Business Start Up Planning
To run a successful business you need a plan. Failing to plan is planning to fail and we are here to help you create your business start up plan.
Buckinghamshire Business Start Up Advisory
Our comprehensive specialist business start up advisory service offers our clients more than an accounting and tax compliance service.
Buckinghamshire Business Start Up Payroll Services
Our dedicated payroll team will take the burden of administrating your payroll away from you giving you more time.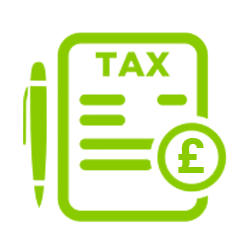 Buckinghamshire Business Start Up Tax Planning
Our Business Start Up clients and entrepreneurs benefit from our strategic tax planning and advice service.
Buckinghamshire Business Start Up VAT Accounting
The Making Tax Digital rules require businesses to keep digital records for VAT. We can help you with these requirements.
Wycombe Engineering Solutions is at the cutting edge of the digital revolution in manufacturing and engineering.
Our business is based in High Wycombe and we have found working with Sterling Grove Accountants a breath of fresh air.
Their response to both the difficult and simple questions is always one of professional courtesy; plus they know the answer!
I have been with Sterling Grove for many years now and they have taken care of all my business accounting needs in a very professional manner.
Even through the pandemic when things changed and the furlough scheme was introduced they took care of everything for me.
Very professional service and everyone that I have spoken to are very polite, friendly and professional.
 Paul Grace – Paul Grace Electrical Limited
Sterling Grove Accountants
Thames House
Bourne End Business Park
Cores End Road
Bourne End
Buckinghamshire
SL8 5AS
Email:
info@sgaweb.co.uk
Tel:
01628 523700
"The Sterling contrast between being different and being better"