SOLICITOR ACCOUNTANTS IN BUCKINGHAMSHIRE
Accountants for Solicitors
Specialism in Solicitors Accounting in Buckinghamshire
At Sterling Grove Accountants we have built up an expertise and specialism in supporting Solicitor practices from sole traders to multi partner practices over a significant number of years.
Our team of solicitor accountants have an extensive and intuitive knowledge of the sector offering advisory services across SRA audit, accounting, taxation and payroll to the partners or business owners.
Solicitors Accounts Rules
We act for a growing number of clients in this sector and have successfully supported them with all their needs.
The legal profession is an area that requires tailored specialist advice and comprehensive knowledge of the Solicitors Accounts Rules, we at Sterling Grove Accountants are able to deliver this to you.
The Sterling Service
We will offer you a comprehensive and fast to respond proactive accounting, taxation and business advisory service.
We will tailor our services to your needs and goals with a particular focus on profit maximisation and helping you grow.
The Solicitor Accounts Rules (SRA) are comprehensive and solicitors holding client monies require a completed SRA audit within six months of their year end.
Our team of SRA auditors are experienced and able to support our Solicitor clients to meet these requirements.
Solicitors Accounts
We are here to help you prepare your annual accounts whether you are a sole trader, Partnership or Limited Company.

SRA Audit
We are Registered Auditors and are able to conduct a Solicitors Accounts Rules (SRA) audit.
Business Advisory
Our comprehensive specialist advisory service offers our solicitor clients more than an accounting and tax compliance service.
Payroll
Our dedicated payroll team will  take the burden of administrating your payroll away from you giving you more time in your practice.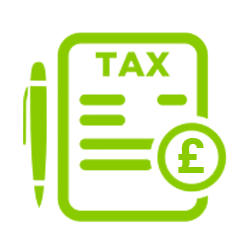 Tax planning
Our solicitor clients benefit from our strategic tax planning and advice service.
Company Secretarial
We offer a full range of company secretarial services including company formation, maintenance of statutory records and production of minutes and resolutions
We are a firm of Solicitors based in Egham and Sunbury providing legal advice to our local community for over 130 years.
We have used the services of Sterling Grove Accountants for a number of years proving us with an efficient Solicitors' Accounts Audit and accounts preparation service and I cannot recommend them enough. A high level of service is always provided.
We are Solicitors with offices in Chesham, Amersham and Beaconsfield. I would highly recommend Sterling Grove Accountants.
Gianni and his team deliver a professional and efficient service. They are proactive and extremely knowledgeable accountants in the Solicitors sector, and always have the time to take a phone call and run through any queries.
Sterling Grove Accountants have proved to be an asset to our business, and I wish we had moved across to them sooner.
Sterling Grove Accountants
Thames House
Bourne End Business Park
Cores End Road
Bourne End
Buckinghamshire
SL8 5AS
Email:
info@sgaweb.co.uk
Tel:
01628 523700
"The Sterling contrast between being different and being better"