Sage Accounting in Buckinghamshire
The team at Sterling Grove Accountants in Buckinghamshire have been using Sage business cloud accounting and Sage payroll solutions for over thirty years now.
From the iconic Sage 50 desktop solution to Sage online accounting the team at Sterling Grove Accountants will support you with your accounting and financial reporting needs.
Whilst the Sage 50 solution is still in the opinion of many accountants the stand out accounting software to use, new technology, processes and working practices have seen a shift towards online or cloud accounting software. 
Why should you use Sage Online Accounting?
Cloud accounting is the modern way to keep your accounting records. Sage business cloud accounting does not require installation, back ups maintenance or period end close down. It is easy to use and integrates seamlessly with numerous apps to streamline your finance procedures.
Why choose Sterling Grove Accountants ?
Our clients benefit from having a qualified accountant as their client manager ably supported by our team. The benefits of cloud accounting with Sterling Grove Accountants are numerous – here are a few:
What can Sage do for you ?
Record
We will support you with the process of data capture. We use Auto entry and Dext as well as bank feeds as our go to products.

Measure
We will reconcile and review your postings and produce for you management reports giving you timely data and metrics to use in your business decisions.
Manage
You will be able to manage all your statutory reporting requirements such as MTD.
Grow
Timely management information will give you the confidence to make the decisions that ultimately will help grow your business.
Cashflow
Managing cash has never been so easy. You will be able to send statements to your customers with ease.
Profit
You will be able to see your ongoing profitability on a real time basis.
Control
Download the app and have instant information at any time.
Choice
A profitable well run systemised business will give you choices.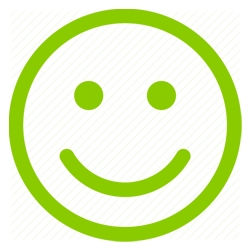 Happy
The wasted hours you spent doing the books will be replaced by more free time for you to spend as you wish.
Sterling Grove Accountants
Thames House
Bourne End Business Park
Cores End Road
Bourne End
Buckinghamshire
SL8 5AS
Email:
info@sgaweb.co.uk
Tel:
01628 523700
"The Sterling contrast between being different and being better"