LANDLORD AND PROPERTY ACCOUNTING BUCKINGHAMSHIRE
Property and Landlord Accountants
At Sterling Grove Accountants in Buckinghamshire we have built up an expertise and specialism in property accounting, investment, construction, landlord clients and other associated property related activities such as estate agents, property surveyors and construction property consultants.
Our team of property accountants in Buckinghamshire have an extensive and intuitive knowledge of the sector offering advisory services across audit, accounting, taxation and payroll to the partners or business owners.
We act for a growing number of clients in this sector and have successfully supported them with all their needs.
Property accounting is an area that requires tailored specialist advice and we at Sterling Grove Accountants are able to deliver this to you.
The tax rules surrounding landlord and property tax are vast and complicated and our specialist team support our clients by giving them clear advice and specialist guidance.
The Sterling Service
We will offer you a comprehensive and fast to respond proactive accounting, taxation and business advisory service.
We will tailor our services to your needs and goals with a particular focus on profit maximisation and helping you grow.
Frequently asked questions
How much tax will I pay on my rental income?
What are my allowable costs against my rental income?
What records do I need to keep?
Can I register for VAT?
How does the restriction of tax relief on mortgage interest work?
Do I pay Capital Gains Tax when I sell my rental property?
Should I hold my rental properties in a limited company?
These are some of the common questions our specialist team help and support our clients with.
Bookkeeping & Accounting
We are here to help you spend more time on your business instead of being tied up doing routine bookkeeping  and accounting.

Business Planning
To run a successful business you need a plan. Failing to plan is planning to fail and we are here to help you create your plan.
Business Advisory
Our comprehensive specialist advisory service offers our  property clients more than an accounting and tax compliance service.
Payroll and CIS Returns
Our dedicated payroll team will  take the burden of administrating your payroll and CIS returns away from you giving you more time.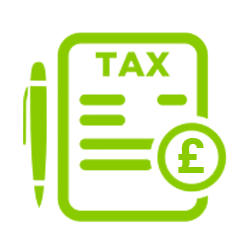 Self Assessment
Self assessment can be a time consuming and often confusing for property landlords. We are here to help you with your taxes.
VAT
The Making Tax Digital rules require businesses to keep digital records for VAT. We can help you with these requirements.
My Financial Adviser introduced me to Gino as I was looking to start up an Estate Agency business. He instantly struck me as someone I could work with.
I have used Gino and his team at Sterling Grove Accountants now for over fifteen years and they have always supported me in the good and bad times. They are more than suppliers of professional services – they are an integral part of my business.
We are a RICS regulated Chartered Surveyors and registered valuers based in Amersham.
Since starting our business in 2006 we have had three other accountants before instructing Sterling Grove Accountants.
I cannot believe what a difference in service, knowledge and care they provide. They are professional, thorough and have taken the time to explain things and genuinely care about understanding our business and advising us.
Sterling Grove Accountants
Thames House
Bourne End Business Park
Cores End Road
Bourne End
Buckinghamshire
SL8 5AS
Email:
info@sgaweb.co.uk
Tel:
01628 523700
"The Sterling contrast between being different and being better"