CLOUD ACCOUNTING IN BUCKINGHAMSHIRE
Cloud Accounting is the most important innovation or revolution in the accounting space in this generation.
A new data driven generation of business owners are benefitting from real time online data to help them manage their businesses.
If you are a small business you should seriously consider keeping your accounting records in the cloud and partnering with specialist cloud accountants.
Your success with cloud accounting is based on a simple formula, the sterling equation.
Join the revolution.
We are specialist cloud accountants and at Sterling Grove Accountants we will make your online cloud accounting experience a pleasurable one.
We will work and support you through the process of transition whether you are maintaining the accounting records yourself or you are outsourcing part or the whole of the accounting process to us.
Cloud accounting gives you secure access to your key numbers 24/7. 
Our clients benefit from having a qualified accountant as their client manager ably supported by our team.
We are partners with some of the best online technology solution providers such as Sage, Xero and Quickbooks which enable us to provide our clients with the latest products available in the market place.
Join the revolution – move your accounting records to the cloud.
Benefits of Cloud Accounting
Record
We will support you with the process of data capture. We use Auto entry and Dext as well as bank feeds as our go to products.

Measure
We will reconcile and review your postings and produce for you management reports giving you timely data and metrics to use in your business decisions.
Manage
You will be able to manage all your statutory reporting requirements such as MTD.
Grow
Timely management information will give you the confidence to make the decisions that ultimately will help grow your business.
Cashflow
Managing cash has never been so easy. You will be able to send statements to your customers with ease.
Profit
You will be able to see your ongoing profitability on a real time basis.
Control
Download the app and have instant information at any time.
Choice
A profitable well run systemised business will give you choices.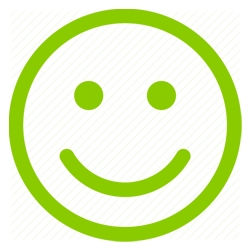 Happy
The wasted hours you spent doing the books will be replaced by more free time for you to spend as you wish.
Sterling Grove Accountants
Fawley House
2 Regatta Place
Marlow Road
Bourne End
Buckinghamshire
SL8 5TD 
Email:
info@sgaweb.co.uk
Tel:
01628 523700
"The Sterling contrast between being different and being better"