CARE HOME ACCOUNTANTS IN BUCKINGHAMSHIRE
Accountants for Care Homes
Care Home Accountants
We have built an expertise and specialism in supporting care home providers over a number of years at Sterling Grove Accountants.
As a result, we have formed a dedicated team of care home accountants. Our specialist team offer advisory services across audit, accounting, taxation and payroll to our care home clients.
Led by Gianni Amasanti our care home accounting team have an extensive and intuitive knowledge of the care home sector which enables us to offer you the best service available.
Specialist Advice for Care Homes
Care home owners will be aware that the sector requires tailored specialist advice. Gianni and his dedicated team are able to deliver this through utilising our in-depth knowledge and experience gained within this important and growing sector.
This expertise and breadth of services developed across many years sees us act for a growing number of clients in this sector.
Business development is a key area for our team. We have, for example, assisted in the successful acquisition of care homes for our clients.
The Sterling Service
We will offer you a comprehensive and fast to respond proactive accounting, taxation and business advisory service.
We will tailor our services to your needs and goals with a particular focus on profit maximisation and helping you grow.
Care Homes Tax Planning
Working closely with our clients enables us to identify tax planning opportunities. An example of this being capital allowance claims which have resulted in significant savings for our care home clients.
Please see testimonials from our care home clients, for examples of our work. We would very much like to work with you. Please do get in touch.
Bookkeeping & Accounting
We are here to help you spend more time on your business instead of being tied up doing routine bookkeeping  and accounting.

Business Planning
To run a successful business you need a plan. Failing to plan is planning to fail and we are here to help you create your plan.
Business Advisory
Our comprehensive specialist advisory service offers our care home clients more than an accounting and tax compliance service.
Payroll
Our dedicated payroll team will  take the burden of administrating your payroll away from you giving you more time.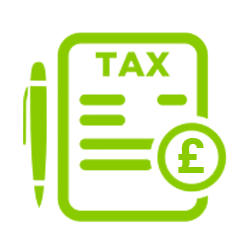 Tax Planning
Care home clients benefit from our strategic tax planning and advice service.
Company Secretarial
We offer a full range of company secretarial services including maintenance of statutory records and production of minutes.
Villa Scalabrini is a residential care home and charity based in Shenley. We were established in 1986 welcoming individuals from all cultures, religions and nationalities.
We would like to thank Gianni and the team at Sterling Grove Accountants for their excellent and efficient service. We have built up a professional relationship with them over the years of which we are very proud. They help keep us up to date with changes in the Care Home sector as well as the changes in the Charity sector.
We have been working with Gianni and his team for over twenty years now and have never had a single problem or issue with their service.
They are easy to work with and highly intelligent and competent at what they do and understand our sector very well.
We highly recommend Sterling Grove Accountants for their professional services.
Sterling Grove Accountants
Thames House
Bourne End Business Park
Cores End Road
Bourne End
Buckinghamshire
SL8 5AS
Email:
info@sgaweb.co.uk
Tel:
01628 523700
"The Sterling contrast between being different and being better"