Sterling Grove ACCOUNTANTS are
Accountants in Uxbridge and Ruislip
We are a modern and progressive firm of accountants in Uxbridge where the success and growth of our clients' business is central to what we do.
Whether you are a well established business in Uxbridge looking to grow or a start up seeking guidance, we have a tailored made solution for you.
When looking for accountants in Uxbridge our clients choose us as we provide so much more than a set of financial reports and accounts.
Just a short drive to our offices in Bourne End, Buckinghamshire our team support many businesses and owners through accounting services in the Uxbridge, Hillingdon and Ruislip area.
We have developed in the areas where our expertise is, transitioning from being accountants in Uxbridge to business advisors, to now acting as a strategic partner to our clients.
Here at Sterling Grove Accountants we believe in keeping things simple. We utilise the latest technology and cloud accounting software to make it easy for you to control your business 24/7 on any device, wherever you are and whatever you may be doing.
Our teams are set up with specialist dedicated partners, our people your partners. Your partners work with you on a one on one basis and are dedicated to not only understanding your goals and aspirations but to work with you to achieve them, every step of the way.
The Sterling Service
We will offer you a comprehensive and fast to respond proactive accounting, taxation and business advisory service.
We will tailor our services to your needs and goals with a particular focus on profit maximisation and helping you grow.
Sterling Grove Accountants produce timely, concise and up-to-date bespoke reports that focus on the key metrics that drive your business. Our reports will ensure that you are aware of emerging trends and provide insight to make the right decisions.
Our clients choose us as their accountants in Uxbridge for our practical knowledge and integrated approach which is relied upon for business start-ups and sales, investment in assets and innovation, overseas expansion, tax efficiencies, regulatory compliance, effective wealth management, and profitable growth. 
Bookkeeping Accountants in Uxbridge
We are here to help you spend more time on your business instead of being tied up with routine bookkeeping  and accounting.

Business Planning Accountants in Uxbridge
To run a successful business you need a plan. Failing to plan is planning to fail and we are here to help you create your plan.
Business Startup Accountants in Uxbridge
You want to start a business because you are an entrepreneur with a great idea and the vision to realise it. And we're here to help you do just that.
Payroll Accountants in Uxbridge
Our dedicated payroll team will take the burden of administrating your payroll away from you giving you more time.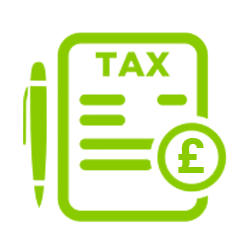 Self Assessment Accountants in Uxbridge
Self assessment can be a time consuming and often confusing business for busy individuals. We are here to help you with your taxes.
VAT Accounting Services in Uxbridge
The Making Tax Digital rules require businesses to keep digital records for VAT. We can help you with these requirements.
Sterling Grove Accountants have been my personal and business accountants for the past 18 years. They are more than just accountants – they have provided me with support and expert guidance through the good and bad times. I have found their team led by Gino to be of the highest quality and can highly recommend them.
Sterling Grove Accountants have been my accountants for over 25 years and I must say that I continue to be incredibly impressed by their proactivity and personalised approach. Paolo and his team have come up with many fabulous suggestions over the years that have helped me to grow my business and my bottom line.
Sterling Grove Accountants
Fawley House
2 Regatta Place
Marlow Road
Bourne End
Buckinghamshire
SL8 5TD 
Email:
info@sgaweb.co.uk
Tel:
01628 523700
"The Sterling contrast between being different and being better"